HELLO AND WELCOME TO YEAR ONE!
Introducing the Year 1 team:
Starlings: Miranda Dinwoodie, Sally Saunders & Esther Wilcox (PPA teachers James Cameron and Manda Davies)
Nightingales: Mike Reddecliff & Nicola Scott (PPA teacher Debbie Pugh)
Kingfishers: Emmeline Smith, Emily Henderson & Danielle Feenan (PPA teacher Lucy Welsford)
We are looking forward to a very exciting year in Year 1; on this page you will find some details on upcoming lessons, topics and activities, plus we'll try to keep you updated with what's going on in class!
IMPORTANT INFO:
Please ensure your child has a water bottle and book bag every day so they can be at their best!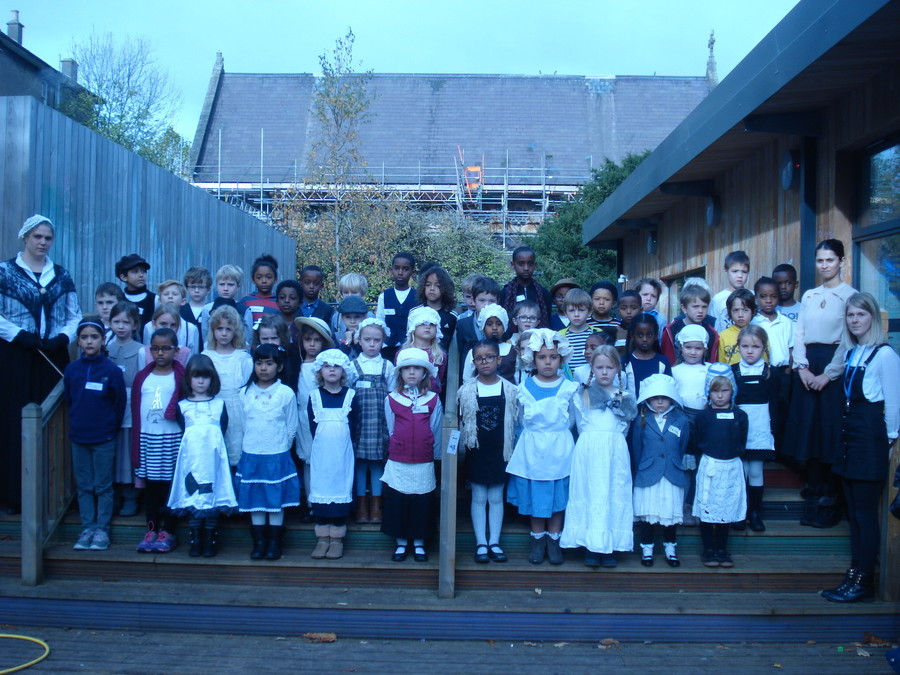 Year One have been getting into character ready for term 2's topic - The Victorians. They enjoyed a day of seeing what life was like in a Victorian classroom, practicing drill and playing Victorian games.
IMPORTANT READING GUIDANCE FOR YEAR ONE
It's really important that children do as much reading as they can! Ideally, they should be changing their book every day to consolidate phonics learning and progress with their decoding and comprehension. Here are 3 top tips...
Check your child's book bag and reading record every day

; there may be important notes or letters and tips or phonics to work on in the reading record.

Read with your child.

Try to spend about 5-10 minutes daily with your child reading to you. They also benefit from being read to, for example a bedtime story.
Make a note in the reading record. This could be a comment or just a tick. Most children will probably be able to finish a book at this level, but a few pages is fine. We'll see how the child is progressing and change their reading book when finished.
Each class has also has a lego challenge tower, which children add a brick to every time they change a book. Every time a child changes a book, the tower grows, and the winning class is announced in Friday assembly! They love it, and it really inspires more reading!
Thanks for your ongoing support!
LITERACY: We will be practicing our phonics, handwriting and letter formation in writing. We will also be creating our own Victorian booklets filled with interesting facts and pictures.
NUMERACY: We will continue learning about numbers and carry on practicing addition with one digit and two digit numbers.
CURRICULUM OVERVIEW
TOPIC: This half term our topic is The Great Exhibition. We will be investigating all aspects of the Victorians including looking at Victorian artefacts, playing with Victorian toys and creating our own Victorian sweet shops
PE: Football and ball skills
Please ensure your children have white shirt, shorts and appropriate shoes/ trainers for PE.