Welcome to Reception!
Welcome to our year group page. On here you will find information about what your child will be learning over the next term and couple of weeks. We hope that you enjoy looking through some of the photographs of what your child has been learning through their play.

Mr Higgins
Dragonflies
Class Teacher
Assistant Head Teacher

Mrs Johns
Dragonflies
Class Teacher

Miss Pink
Dragonflies
Early Years Practitioner

Miss King
Honeybees
Class Teacher

Mrs Dowle
Honeybees
Early Years Pracitioner

Miss Wasiewicz
Ladybirds
Class Teacher

Miss Davis
Ladybirds
Early Years Practitioner
Updated: 31st January 2017
May
Phonics
This term we will be recapping the diagraphs and trigraphs we have previously covered in class (sounds with 2 or 3 letters that make 1 sound). Some children will also be moving onto Phase 4 and Phase 5 of the Letters and Sounds programme. Please continue to support your child in learning these sounds by playing 'find the sound' in their reading book and by writing words with these sounds in.
We have recently learnt sounds:
Phase 2 sounds - s, a, t, p, i, n, m, d, g, o, c, k, ck, e, u, r, h, b, f, ff, ff, l, ll, ss
Phase 3 sounds - j, v, w, x, y, z, zz, q, y, ch, sh, th, ng, ai, ee, igh, oa, oo, ar, or, ur, ow, oi, ear, air, ure, er
Some children have started to learn alternative spellings to those sounds listed above (see below):
Phase 5 sounds - ay, oy, ou, ir, ue, ie, ea
There are also videos on Tapestry (see Tapestry notes below for link) to show you how we teach children how to write these sounds and also how we pronounce them.
We have also been teaching your children 'Tricky words'. These are words that cannot be segmented/sounded out so children need to learn by sight. So far we have learnt the following tricky words -
the, to, I, no, go, my, he, she, was, be, me, all, they, are, you, her, we
Please look at our parents notice board in the playground to keep yourself up to date with the phonemes and tricky words we are learning.
Reading at Home
Children who read regularly at home learn to read considerably faster than those who don't. So it is well worth thinking about how you can build in a 10-15 minutes reading session into your daily routine. Many children read for 10 minutes every day.
When you have done some reading with your child, even if it just a page or two, please record it in their Reading Record Book.
If your child doesn't have a book bag yet, please try to get one soon. It does not need to be a Colston's book bag, although they are particularly good and available at the school office for £5.
It would help us enormously if you're child could bring their book bag with them to school everyday.
Reading workshop
This term we will also be continuing our reading workshops. These will take place every Thursday morning from 8.40 to 9.00. During this time we welcome all our grownups into the classroom to share stories with us. We love hearing all types of stories and having time to share with our grown-ups in our classrooms.
We look forward to seeing you there!
Writing
By the end of Reception we expect most children to be able to write a simple sentence independently. For example, 'Batman is climbing' or 'I love my family'. We would really appreciate it if you could practise writing as much as possible at home. Children could write cards, label models and write about a picture they have drawn. The list is endless and we would love to see the writing your child does at home.
Tapestry
Just to remind you Tapestry our online learning journals are now live please log in and see all the wonderful learning your children have been doing. If you don't have a login, or your login doesn't work, please speak to your child's class teacher.
We can't wait to see all your comments and observations you have uploaded of the learning your children have been doing at home!
Term 5
This term our topic is "Growth".

Literacy
Our Literacy focus will include 'Jack and the Beanstalk' and 'The Very Hungry Caterpillar'. The children will be retelling and writing their own version of The Very Hungry Caterpillar.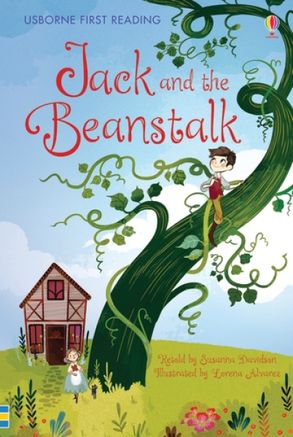 Understanding of the world
We will be busy growing sunflowers, runner beans, baby carrots and potatoes in school this term.
We also have eggs and an incubator in Dragonfly Class! We are hoping the eggs will hatch and we will be able to care for the chicks. We will also be having caterpillars in class and we will be learning about the butterfly and frog life cycle.
Personal, Social and Emotional Development
Our PSED focus for this term will be Relationships following the schools PSED Jigsaw programme.
Numeracy
This term we will be learning about measuring and creating practical problems involving addition and subtraction. We will continue to be counting, ordering and using numbers to 20 and beyond.
Physical development
This term in PE we will be exploring tennis. Please ensure you send your child in with a plain t-shirt, black or navy shorts/trouser and a pair of dark daps or trainers. All items must be named and placed in a named bag which can remain on your child's peg.
Expressive Arts and Design
This term our artist focus will be Eric Carle. We will be learning about his background and inspiration for his art work. We will take a close look at his art work and try to recreate elements from them, before becoming artists and creating our own collage inspired by Eric.