Welcome to Reception!
Welcome to our year group page. On here you will find information about what your child will be learning over the next term and couple of weeks. We hope that you enjoy looking through some of the photographs of what your child has been learning through their play.

Mr Higgins
Dragonflies
Class Teacher
Assistant Head Teacher

Miss Pink
Dragonflies
Early Years Practitioner

Miss King
Honeybees
Class Teacher

Mrs Dowle
Honeybees
Early Years Pracitioner

Miss Wasiewicz
Ladybirds
Class Teacher

Miss Davis
Ladybirds
Early Years Practitioner
Updated: 19th October 2017
Term 2 - Superheroes
Personal, Social and Emotional Development
Our PSED focus for this term we will be starting the Jigsaw curriculum. This terms topic is Celebrating Difference.
Communication and Language
We have started to look at story telling and will continue learning the skills we need to tell stories. This terms stories will have a focus on our superhero theme.
Physical development
In preparation for term 2 please ensure you send your child in with a plain t-shirt, black or navy shorts/trouser and a pair of dark daps or trainers. All items must be named and placed in a named bag which can remain in your child's classroom.
We will start doing PE the week beginning 6/11 with a focus on movements in a space.
Book Bags
In a couple of weeks we will start to send reading books home for children to read at home. It is very important that each of them have a book bag that comes into school every day. These are great for protecting the books but they also help the children see books as precious things and reading books as a valuable activity.
Book bags can be bought from the school offices.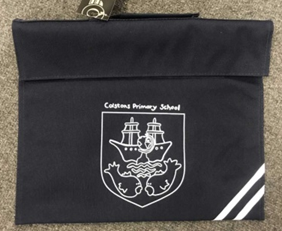 If you have any questions about anything, please come and chat to any of the Early Years team.
Phonics
This term we will begin learning our phonic sounds. We will learn a new sound everyday which will include an action and a rhyme for how to form the letter.
I spy is a great game that you could play with your child at any time to practise learning the initial sounds.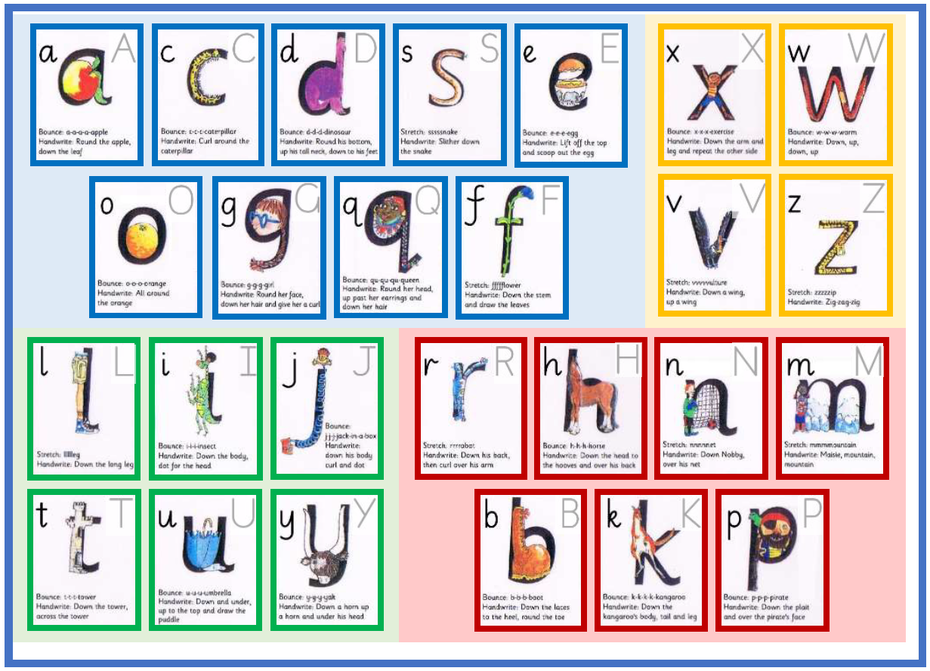 The sounds we have learnt so far are:
s - Slither down the snake
a - Round the apple, down the leaf
t - Down the tower, across the tower
p - Down the plait and over the pirate's face
i - Down the body, dot for the head
n - Down Nobby, over his net
m - Masie, mountain, mountain
d - Round his bottom, up his tall neck, down to his feet
g - Round her face, down her hair and give her a curl
o - All around the orange
c - Curl around the caterpillar
k - Down the kangaroo's body, tail and leg
e - lift of the top and scoop out the egg
u - Down and under, up to the top and draw the puddle
r - Down his back then curl over his arm
Next week we will be learning:
h - Down the head to the hooves, and over his back
b - Down the laces to the heel, round the toes
f - Down the stem and draw the leaves
l - Down the long leg
j - Down the body, curl and dot
Literacy
In Literacy this term we will be exploring the exciting adventures of Supertato, before we begin designing our own superheroes!
Numeracy
We will be exploring numbers through a range of activities such as careful counting using our counting fingers, and finding different ways of creating our numbers up to 20. We will also be focusing on recognising and recalling our numerals up to 20.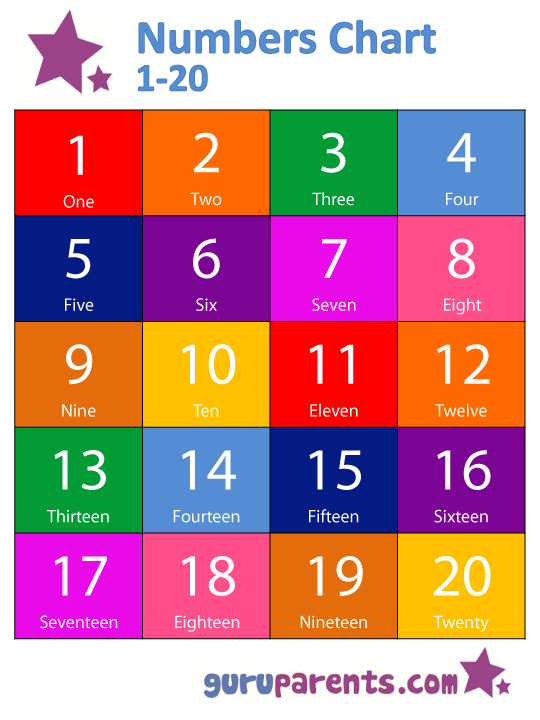 Understanding the World
We will look at the similarities and differences of our awesome superheroes. We will also be exploring the day in a life of a superhero!