Fun and Amazing Learning
At Colston's Primary School, we believe it is vital that high quality learning takes place both in and outside of the classroom. To achieve this, children need to be engaged within the learning process which, in turn, makes learning meaningful and purposeful.
Therefore, on this page, we will endeavour to update you with some of the fun and amazing learning that is taking place at Colston's. We really hope you will enjoy this page as much as the children enjoy their learning!
Week Beginning 3rd April 2017
Year 6 were luck enough to visit LifeSkills centre. It was a really beneficial trip for the children who learnt about: railway safety, road safety, making an emergency call, first aid, beach safety, correct change from the shop and electrical safety. It was a real hands on experience and the children learnt a lot!
Week Beginning 27th March 2017
Year 6 have produced some superb printing art work which links to their current topic of Hamlet.
Week Beginning 20th March 2017
Well done to Year 4 for some amazing adaptions of Shakespeare's plays!
Week Beginning 13th March 2017
Year 6 held a superb market bazaar! For the last few months, Year 6 have: created their own products, worked out profit margins, pitched their product to Mr Bell in our own version of Dragons' Den (Colston's Cave!) and then created a market pitch for all parents and students to enjoy! Here are some pictures of them in action...
Week beginning 6th March 2017
As promised, here is an array of photos from World Book Day! Everybody put in a super effort!
And of course, well done to all teachers for getting into the spirit...
Year 4 were lucky enough to have a trip to Cadbury World! I'm assured it was purely for academical reasons and there were no other reasons behind the trip....
It looks like they had a great time anyway!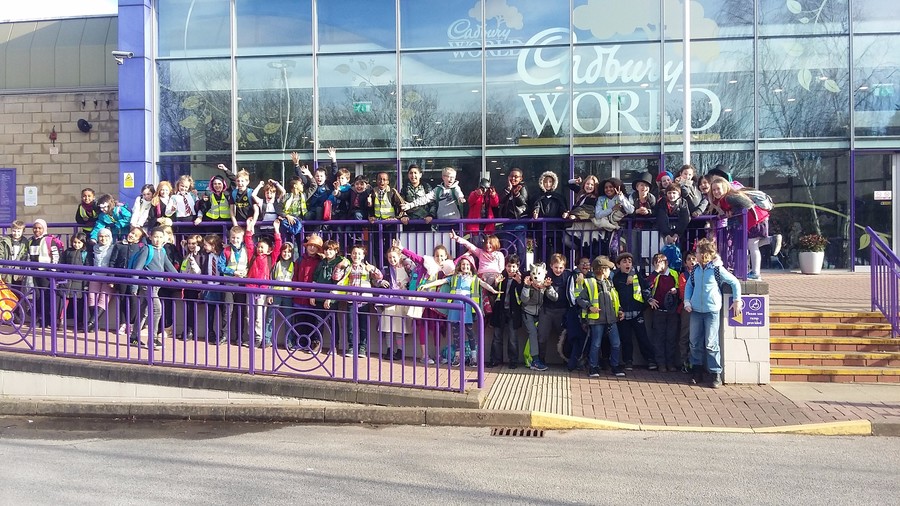 Week beginning 27th February 2017
This week has seen World Book Day at Colstons! It was an amazing day followed by 'Book at Bedtime' which was a great success. The hot chocolate and biscuits were a highlight for lots of the children! More pictures to follow soon but, in the meantime, here is 5W in their costumes.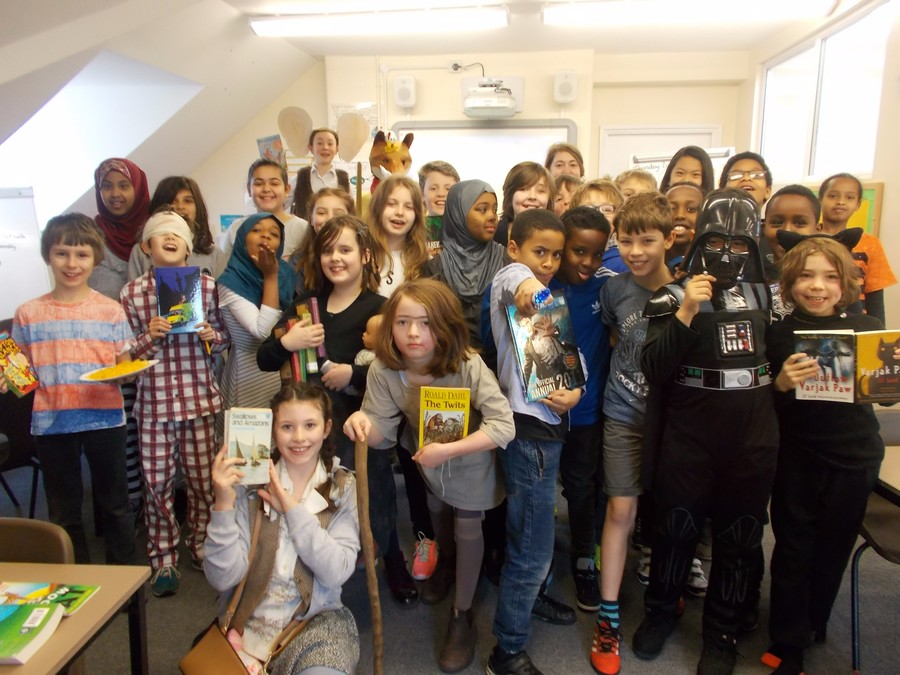 Additionally, Year 5 embarked upon a fantastic trip to an art museum to inspire some writing. It looks they had great fun!
Week beginning 20th February 2017
Pupils who are part of Guiding or Scouts were invited to come into school in their uniform on Tuesday to celebrate World Thinking Day. The children joined Mrs Bush in the playground looking very smart to make their promise in the promise circle. Well done to you all!