Fun and Amazing Learning
At Colston's Primary School, we believe it is vital that high quality learning takes place both in and outside of the classroom. To achieve this, children need to be engaged within the learning process which, in turn, makes learning meaningful and purposeful.
Therefore, on this page, we will endeavour to update you with some of the fun and amazing learning that is taking place at Colston's. We really hope you will enjoy this page as much as the children enjoy their learning!
Week beginning 12th December 2016
Another fun filled week at Colston's! A highlight was Christmas lunches where teachers and staff enjoyed Christmas lunch together :)
Colston's girls team also played their inaugural match. Thank you to Amelie Lewis-Hunt for the match report:
On Tuesday 13th December 2016, Colston's Primary School's first ever girls football team played their first match on the RGS football field (astroturf). The marvelous match coul;d have been better(!) but Colston's Primary School left RGS with their heads held high!
In the early afternoon, nine resilient players walked to RGS for the match although the cold pinched their cheeks as well as ruffling their hair. Even though the girls had no experience, their 1st match, which was against the well-trained Bishop Road, they managed to save many of the shots (apart from one) thanks to our great goalkeepers: Rosa and Rihanna. Sadly, the second match wasn't as good as the first; the other team won 6-0.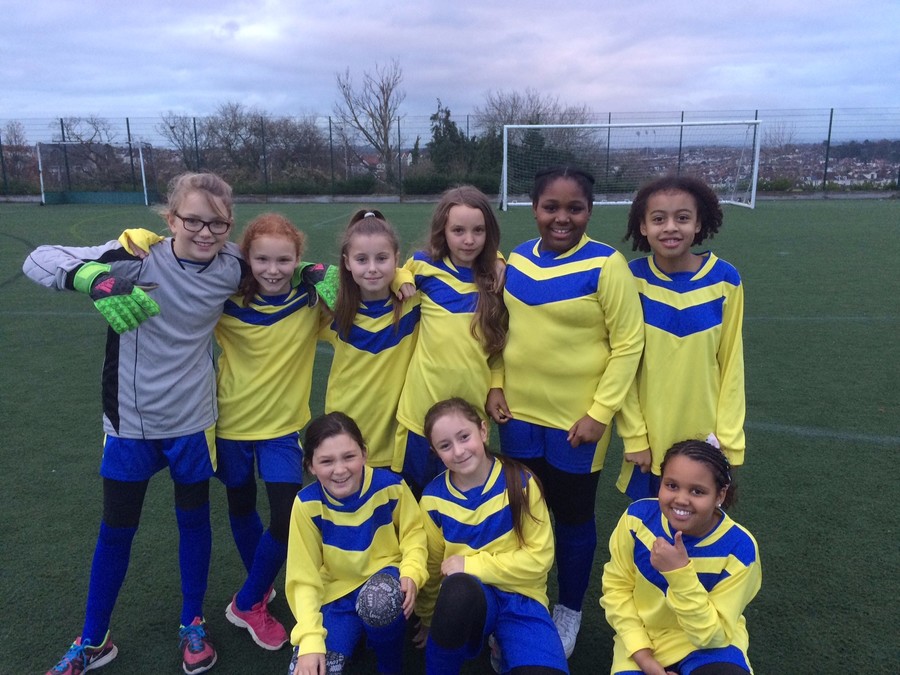 Year 4 had a great time in Caerleon which linked to the current topic of Romans!
Week beginning 5th December 2016
We've had Crazy Christmas Jumper Day...
...whilst Year 5 had an amazing Tudor day- it included Tudor bake off, Who wants to be Tudillionaire, Strictly Tudor and many more fun activities.
Lastly, we celebrated one of our six co-operative values this week: self responsibility. The children created Christmas Cards in teams and how to show a great deal of responsibility in deciding who was allocated what role each person would have!
Week beginning 28th November 2016
Year 6 learnt some vital first aid skills this week.
"In Year 6, thirty people went on a first aid training session. We were shown what to if somebody was breathing yet had been knocked out. After that, we learnt what to do if someone was choking and tried it on each other. Then, once we'd done that a few times, we practiced on dummies. After that, we were shown how to do CPR and mouth to mouth. We learnt if it was on a stranger, we would use a tube or something hollow. It was very fun!"
Hannah Robbins, 6JA.
Week beginning 21st November 2016
Year 6's French learning involved them going around the school and saying where they are and would they would do at that specific place!
Week beginning 14th November 2016
A very interesting maths investigation took place in Year 4...
...whilst Year 6 enjoyed a great trip to Swindon Steam Museum. See the pictures below as well as their mannequin challenge!
Week beginning 7th November 2016
Year 3 recently enjoyed a fantastic trip to @Bristol! Looks like lots of amazing learning took place...
Year 1 had a great time at Cardiff Castle!