Fun and Amazing Learning
At Colston's Primary School, we believe it is vital that high quality learning takes place both in and outside of the classroom. To achieve this, children need to be engaged within the learning process which, in turn, makes learning meaningful and purposeful.
Therefore, on this page, we will endeavour to update you with some of the fun and amazing learning that is taking place at Colston's. We really hope you will enjoy this page as much as the children enjoy their learning!
Week beginning 17th October 2016
Year 6 have had great fun launching rockets which links into their current topic of 'Out of this World'!
Year 4 had an amazing time at Camp- thanks to all the adults who kindly gave up their time :)
Thank you the everybody who helped in the 'BigDraw'. All the children partook in creating a class drawing relating to steam! Here is a fantastic drawing from Nightingale class.
Year 2 had a marvellous time being theatrical on Monday. With the inspirational instruction of an actor from the Perform Creative Team, children took a theatrical tour of the world, practising their acting skills along the way. One minute they were passengers on a plane, the next they were tourists greeting each other in different languages. There was lots of laughter, a fair dose of silliness and a good deal of self-expression. We only wish the session were longer!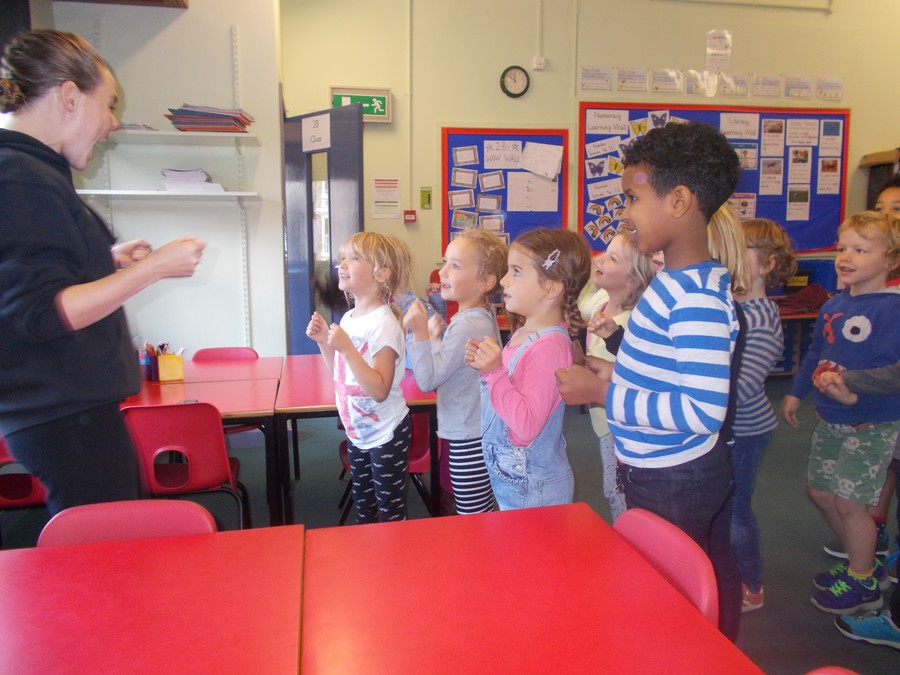 Week beginning 10th October 2016
Year 1 have been retelling the stories of Cinderella and Alice in Wonderland, using their brilliant acting and role-playing skills. Look at some of their writing; very impressed Year 1!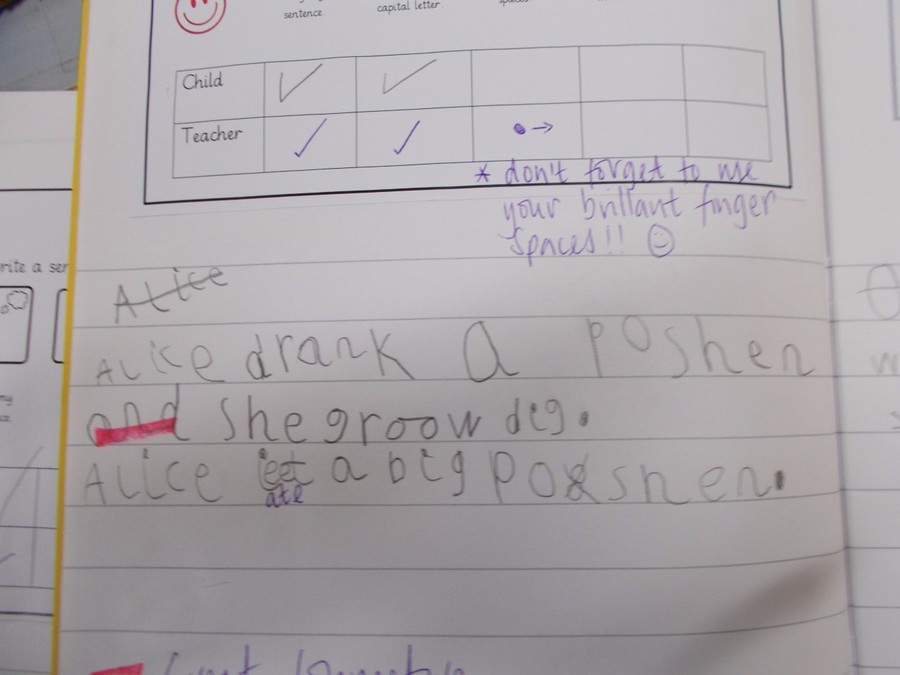 Week beginning 3rd October 2016
Reception have settled in to their new routine very quickly as this week the children have been really engaged testing how far different cars go down the ramp and using their current knowledge of numbers to measure how far. As always we have had some lovely mud pies made for us in the mud kitchen and these are slowly turning into potions that turn us into ghosts and vampires!
2Y had great fun visiting Pizza Express in Cabot Circus and making their own pizzas which linked to their current topic of party planning! I hope the pizzas tasted as good as they looked! Thanks to Sabry from 2Y for the recount of their trip:
We arrived at Pizza Express, then we met a man who was a chef. he gave us all some wet dough. so we had to put it flat to put it in a black pan. soon we put tomato on with a spoon then sprinkled some cheese cubes. Later we all ate our pizza. It tasted like real pizza!
Week beginning 26th September 2016
This week, we celebrated Colston's Day of Languages! The children had a brilliant time learning about different languages alongside listening to stories in varying languages! Thank you to all the people who kindly donated their time.
Year 1 have been having lots of fun! Check out the pictures of them making salt dough in their science lessons as well as their teddy bear picnic!
Week beginning 19th September 2016
Year 6 have been learning about space and today they specifically focused on the orbit of the sun, moon and earth. They then went outside to replicate the earth orbiting the sun and the moon orbiting the earth. Have a look at the video below!
Year 5 had a brilliant time on camp from 19th-23rd September. Here is a report from two of the children about their time on camp as well as a few pictures!
Dean Fields is a big old house with ivy running up the walls. Some of us thought it was a bit spooky looking - especially in the dark. However, inside it was warm and cozy. Our rooms were quite spacious and we enjoyed unpacking our suitcases and personalizing our rooms such as making dens and hiding sweets. Don't tell the teachers!
The food was really yummy and we never went hungry. Our favourite meals were roast chicken and spaghetti bolognese. The activities were awesome. Some of them were quite challenging such as the Leap of Faith. This activity required you to climb up a wobbly pole, stand on a tiny platform. All in all it was quite terrifying but great fun. Canoeing was one of our favourite activities. Luckily, no one got bitten by the Californian snapping turtles!
We also did loads of fun things in the evening. We had a night walk, a disco(the music was provided by DJ Millington) and a campfire. On the final day we were given maps and had to find our way through the forest. Some teams got lost whilst others were lucky enough to stumble across wild boar. Year 5 camp rocked!
By Bertie & Olivia